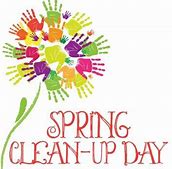 The Village is having a Spring clean up and E-Waste drop off event!
WHEN:May 12, 2018 from 8:00 am to 12:00 pm .
WHERE: There will be dumpsters at the public works facility located at 23201 62nd Street.
WHAT:Unwanted Items, including electronics (computers, printers, TV's, telephones) at not charge to residents.
This is your opportunity to clean out your garage or basement!